Certain foods like soda, French fries, red meat and refined carbohydrates can trigger inflammation in our bodies, leading to a higher risk of developing certain chronic illnesses. Doctors recommend that, to combat inflammation, you need to start by following an anti-inflammatory diet and avoiding foods that accelerate the inflammation process. Adding anti-inflammatory foods to your diet can improve your overall health significantly and keep common chronic illnesses away or manage them. Foods like berries, fish, leafy greens, tomatoes, nuts, olive oil, spices, vegetables, and beans are great sources of anti-inflammatory properties and should be a part of your diet. Here are some easy anti-inflammatory recipes to try.
Lentil Veggie Soup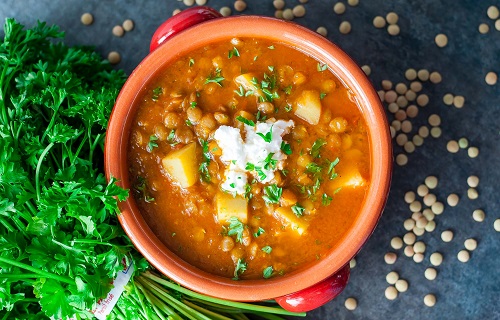 Soups are the ultimate comfort food making them perfect for a lazy and cold evening. Coupled with ginger, turmeric and black pepper, this vegetable soup is appetising and packed with nutrients that fight inflammation. It's also budget-friendly and quick to prepare.
Ingredients
2 cups of red lentils
3 large potatoes (diced)
2 carrots (diced)
1 celery stem
1 onion (chopped)
3 garlic pieces (crushed)
¼ ginger (crushed)
3 spinach bunches
3 cups of vegetable broth/water
2 tomatoes (diced)
¼ teaspoon of turmeric
¼ teaspoon of cumin
¼ teaspoon of black pepper
¼ teaspoon of paprika
Juice of a lemon
salt
Method
Sauté onion, garlic, celery, carrot, potato and spices in a splash of water or oil for a few minutes. Stir constantly. Add tomato paste, diced tomatoes, vegetable broth, spices and salt then mix, cover and bring to a boil. Add lentils and potatoes then mix. Cover and cook on low heat until it simmers for 15 minutes. Once the potatoes are tender, add the spinach and cook for a few minutes. Turn off the heat then add parsley and lemon juice. Adjust taste with ginger, cumin, coriander and paprika. Serve while hot.
Broccoli Smoothie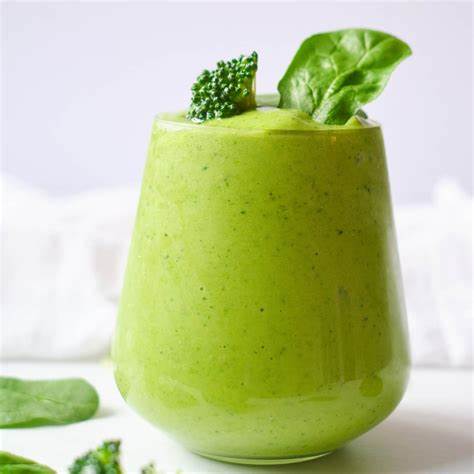 Broccoli is a superfood high in antioxidants, potassium and Vitamin C. It provides many health benefits including decreasing the risk of cancer and Type 1 & 2 Diabetes. Scientists found that the antioxidant effect of sulforaphane in broccoli helped reduce inflammation. This broccoli smoothie can help you meet your dietary requirements in a delicious way.
Ingredients
Method
Clean and chop all ingredients. Put in a blender jar. Add water, milk and ice cubes. Blend for 30 minutes until creamy. Serve.
Sweet Potato Salad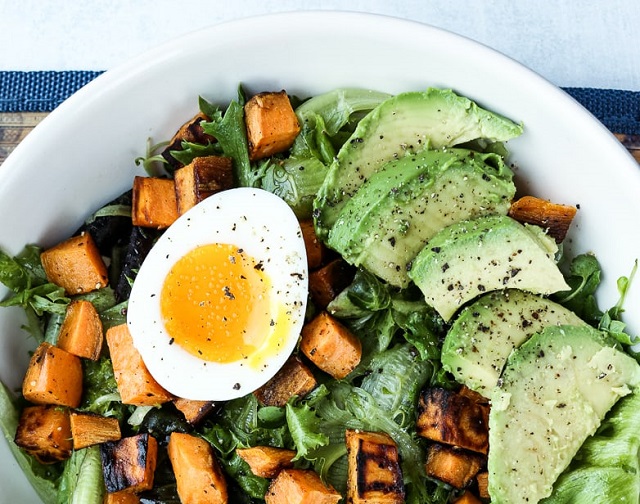 This nutritious recipe can help improve your protection against chronic illnesses. Sweet potatoes are a rich source of Vitamins C & E which act as powerful antioxidants. They're also high in fibre which lowers the risk of developing Type 2 diabetes.
Ingredients
2 sweet potatoes (diced)
2 hard-boiled eggs
1 red onion (diced)
1 celery (chopped)
½ cup of Greek yoghurt
¼ cup of mayonnaise
¼ teaspoon of thyme
¼ teaspoon of paprika
Salt and pepper to taste
Method
Line a baking tray with a baking sheet and place the sweet potatoes, celery and onions on the baking sheet. Sprinkle the ingredients with oil. Sprinkle with salt and pepper. Place the tray in a non-preheated oven. Turn on the oven to 450 degrees. Bake for 35 minutes until the sweet potatoes soften and the onions caramelize. Boil the eggs for 10 minutes. Remove the cooked sweet potatoes and transfer to a bowl. Peel the boiled eggs and dice them. Add to the sweet potatoes. Mix the yoghurt, mayonnaise, paprika, them and black pepper in a separate bowl. Pour the mixture into the sweet potatoes bowl and mix well. Serve
Turmeric Eggs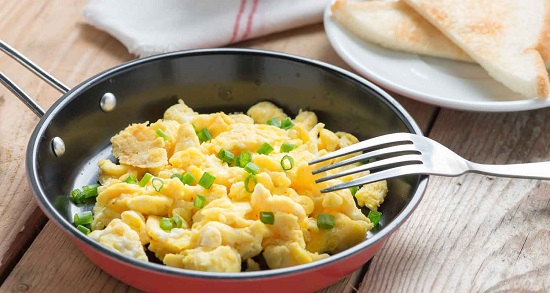 Turmeric is one of the richest sources of anti-inflammatory properties. It contains a potent compound known as curcumin that promotes gut health, brain health, skin health and cancer prevention. You can incorporate turmeric in many dishes and beverages to make them healthier. Eggs are also essential for reducing inflammation in your immune system making this recipe a must-have in your diet.
Ingredients
2 Eggs
1 tablespoon of milk
1 tablespoon of butter
½ teaspoon of ground turmeric
Salt and pepper to taste
Method
Break and whisk the eggs together with milk, salt and spices.  Melt the butter in a pan over medium heat. Add the eggs and scramble. Transfer to a plate and top with desired garnish.
Avocado Sardine toast
Eating seafood at least twice a week can help you fight inflammation thanks to their rich source of protein, Omega-3 fatty acids and Vitamin D. Thankfully, there is a wide variety of seafood to fit every budget and preference. Sardines are a more affordable seafood option that provides ample nutrients. They're also easy to prepare and versatile.
Ingredients
1 can of sardine
1 teaspoon of parsley
1 teaspoon of lemon zest
1 ripe avocado
2 slices of bread
Salt and pepper to taste
Method
Pour the sardine into a bowl and whisk in parsley, lemon zest and black pepper. Place in a frying pan and cook for 1 minute. Brush each side of the bread with butter and toast until golden brown. Half the avocado and smash in a bowl. Spread the avocado on the toasted bread. Top with the sardines. Season with salt and garnish with black pepper and freshly chopped parsley. Serve while hot.
Check out
Health And Nutrition: Foods That Fight Inflammation
8 Immune Boosting Foods You Should Eat More Of
9 Water Rich Foods And Drinks That Can Help You Stay Hydrated