Andrew Zimmern
Enough With the TikTok Recipes!!!
Keep it Simple For Holidays
12/26/2022 12:20 AM PT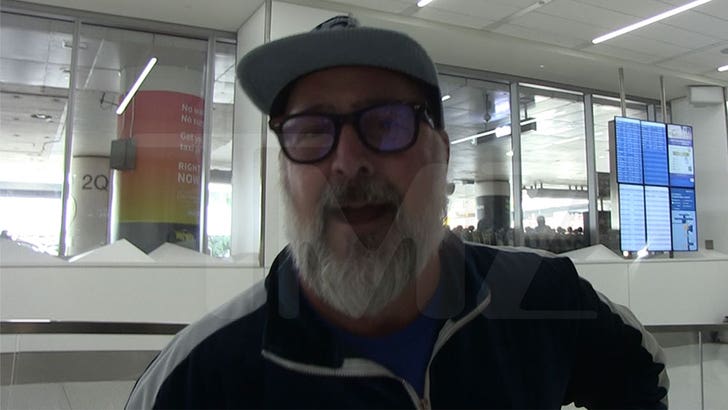 TMZ.com
Andrew Zimmern is putting an end to a very important debate … mayonnaise does NOT belong in eggnog — holidays or not — and TikTok recipes do not belong in the kitchen!!!
We got the 'Bizarre Foods' host at LAX and picked his brain about the … well, bizarre recipes going around on social media this festive season. Spoiler alert — AZ ain't having it.
Waiting for your permission to load the Instagram Media.
Our photog asked about the mayo and eggnog trend … and despite Andrew having tried some of the most exotic foods in the world, he says that blend is just plain wrong.
Andrew doubled down saying … folks need to stop cooking à la TikTok, altogether. He says, every day there seems to be a new hack or outrageous trend. Next thing ya know there's gonna be a salmon fudge ice cream — yes, he said that, and we hope to God that's hyperbole!!!
His advice is pretty simple … keep it simple and focus on making it good, instead of unique. Now, we did tackle one more gastro controversy with Andrew — charging family members for homemade holiday meals.
Andrew says, he doesn't blame folks for passing the hat. Check out his advice to families gathering for a holiday dinner — he might have a lot of people putting credit cards down at grandma's house.