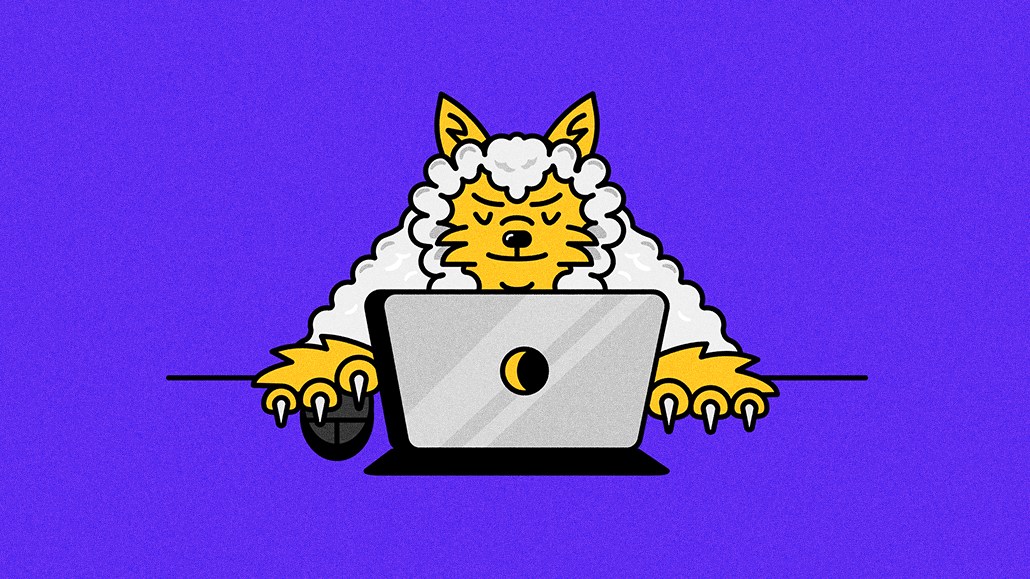 Ivy Liu
This week, Exverus Media and meat company John Soules Foods launched their first artificial intelligence chatbot to generate personalized recipes for shoppers — but how safe are consumer apps like this?
As part of John Soules' larger rebranding effort, the campaign will integrate retail media networks, paid social and programmatic marketing to drive awareness of its meat products. With the AI chatbot recipe picker, people can plug in their preferences, including type of meat and caloric intake, and get recipes using the company's meat products.
It's the first AI app that Exverus has developed with any of its clients, and the idea was centered around helping parents come up with cooking ideas, said Wes Condray-Wright, media supervisor at the independent media agency. "Really trying to give some time back to that busy parent. Taking the guesswork out of meal prep, or giving them some more time in their day through AI," Condray-Wright said.
The John Soules campaign also included working with Walmart Connect to leverage shopper data to reach parents and promote the Minions brand of chicken nuggets. Content will run in connected TV and YouTube ads featuring the Minions, as well as on social media with creators through a TikTok Creative Exchange partnership.
Experimenting with AI chatbots
The AI recipe picker was created in partnership with digital media company PadSquad and aims to engage people through a chat format that is growing in popularity. This comes as independent agencies and holding companies alike have been investing in a variety of AI integrations, from audience discovery to media optimization.
"We have a lot of clients who are exploring consumer-facing chatbot experiences," said Andy Maskin, vp of content innovation at Spark Foundry. "The tremendous engagement possibilities coupled with the relatively moderate cost of execution offer great ROI for brands."
Ashley Cooksley, CEO of North America at social media agency The Social Element, agreed that chatbots and other AI tools have been useful for customer service apps and websites that provide quick answers to consumers. But she cautioned that they may fall short in building meaningful connections with people, and recommended that, in some cases, it makes sense to include a human as part of the experience.
"Which is why using experienced professionals that are trained to engage with consumers on social is vital," Cooksley explained. "They will be able to quickly understand the gravity of a situation, provide personalized guidance and can resolve issues more quickly and accurately than a chatbot."
For Exverus, the new John Soules chatbot is a way to try out a new trend in AI. Allan Aure, media director of Exverus, said there is no engagement data yet since the tool has only just rolled out, but the agency will know more about the response in coming weeks.
"We wanted to just do something a little bit different," Aure said. "Obviously with AI trending this year, we thought this would be a good way of just trying to be on trend, and just have more engaging conversation between the brand and the target audience."
Concerns about chatbots remain
At the same time, agencies have raised concerns over bias, risks in brand safety and other challenges as they look to incorporate AI tools. Jim Peiser, chief legal officer at content platform Bynder, mentioned intellectual property protection as one area of focus while brands experiment with AI.
"The use of AI tools should be subject to robust human oversight, including the brand's legal team," Peiser said. "The real nightmare scenario here is a key campaign asset generated using AI without sufficient supervision, where that asset infringes third-party IP — and in so doing, compromises the brand's integrity."
Yet Maskin also pointed out that some of marketers' concerns about AI safety or bots getting out of control may be going overboard. In reality, he said he believes these tools are safer in practice than the industry broadly thinks, and he's noticed that industry practices have developed tighter guardrails to make them more reliable.
"There are misconceptions held by some marketers about the tech, but chatbots are much more brand safe than those fears," Maskin added. "They don't spontaneously go rogue."
https://digiday.com/?p=514896