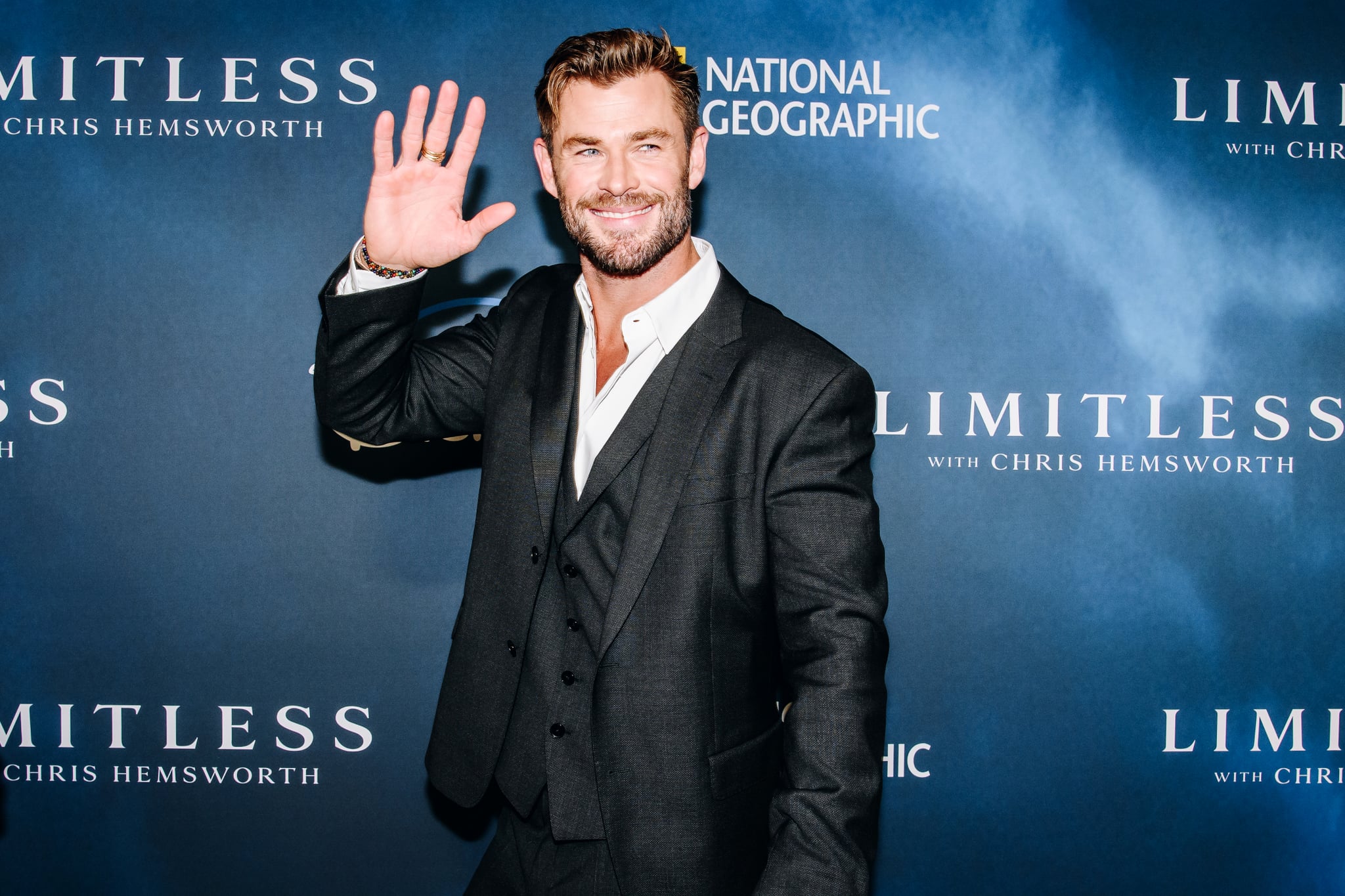 Chris Hemsworth is here to save the day with an intense ab workout you can try from home. To promote his app Centr — which includes various workouts, meditations, and healthy recipes — the actor shared his own core circuit with his Instagram followers, effortlessly demonstrating every movement. "Get up. Get outside. Take in the fresh air and get some work in," he captioned the post for additional motivation. In all fairness, each exercise is totally equipment-free, which means it could also be accomplished from the gym or the comfort of your own home.
This Thor-approved ab routine consists of four exercises with 20 reps each. The first are cross-body mountain climbers, which target the obliques as you cross each knee to your opposite elbow from a plank position. From there, Hemsworth jumps straight into kick sits, where you start in a plank, and then extend one leg all the way across the body, alternating legs to really feel the burn. Next up are bicycle sit-ups, where the goal is to use your abdominal muscles to contract and touch your elbow to the opposite knee (as if you were pedaling an imaginary bike). Finally, Hemsworth finishes with flutter kicks, moving his legs up and down without letting them touch the ground.
The kicker? Hemsworth's instructions include only 20 seconds of rest before starting the whole thing from the very top, aiming for four working sets. Admittedly, Hemsworth is something of a fitness guru; he has previously shared a (shirtless) sprint training workout courtesy of his trainer, Luke Zocchi. He's also shared another one of his go-to core workouts in the past, except this one listed eight different movements and 400 total reps. Although this version is a good 80 reps less, if you try this Avenger-worthy workout, your abs will thank you.
Chris Hemsworth's Ab Workout
Cross-body mountain climbers
Kick sits
Bicycle sit-ups