ChatGPT took the internet by storm late last year, proving that AI was a lot further along than many of us realized. You can use ChatGPT to write an essay, plan your recipes for the week, tell you a story, code you an app, really anything you can think of. But you should be using it from OpenAI's official ChatGPT website, not an unaffiliated third-party app. Spoiler alert: They're all scams.

While ChatGPT's tech reeled in many of the millions of curious users, what made it so accessible was OpenAI's decision to release ChatGPT for free, at least in its current state. While the company chargers for use of its other AI tools, such as DALL·E 2, anyone with an internet connection can try out ChatGPT for themselves, and ask it whatever they want to with zero limitations.
That's why it's so frustrating to see scummy third-party developers with no ties to OpenAI trying to charge people for ChatGPT. One app, as reported by MacRumors, is especially egregious: "ChatGPT Chat GPT AI With GPT-3″ (catchy name) is free to download, and very cleverly makes itself seem like an official ChatGPT app from OpenAI, while having absolutely nothing to do with the company at all.
ChatGPT Chat GPT AI With GPT-3 connects you to ChatGPT via its own app rather than through your web browser, but places limitations on your ability to do so. Unlike the real deal, the scam app restricts the number of queries you can ask the bot, and serves you ads. If you want to remove the question limit and the in-app ads, that'll cost you $7.99 a week, or $49.99 a year, which is total bullshit. If that wasn't bad enough, according to MacRumors, the app doesn't even consistently deliver relevant results to your question, so it can't be bothered to do the one thing it claims to exist for.
The app is still live on the iOS App Store and Google Play Store at the time of writing, and I want to be clear: Do not pay for it. Don't even download it. There's no need to add onto the app's metrics, which are depressingly good. It's currently the second-most downloaded Productivity app on the iOS App Store, and has over 12,000 ratings with a four-and-a-half star average. That said, some users are calling out the scammy nature of the app, so hopefully those reviews float to the top as more attention is placed. Apple is even displaying ads for the app on its App Store, which makes the problem even worse.
G/O Media may get a commission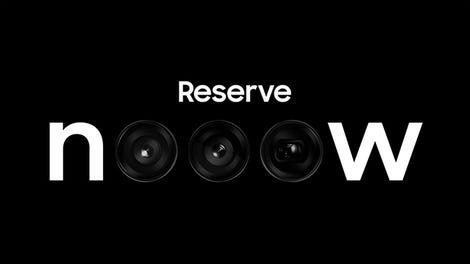 Up to $100 credit
Samsung Reserve
Reserve the next gen Samsung device
All you need to do is sign up with your email and boom: credit for your preorder on a new Samsung device.
Weirdly, while ChatGPT is relatively new, the app is over four years old, meaning it used to be something else entirely. That's a common tactic used for apps serving malware, and while there are no reports of this particular app being anything more than a manipulative cash grab, you're better safe than sorry.