We're well into that limbo period between Christmas and New Year's, but many families may still have leftover food and snacks lying around.
On Late Breakfast this morning, Stefanie Preissner was joined by Chef Andrew Rudd who told her the best things to do with the bits you find at the back of the fridge post-Christmas.
He came up with three recipes to get you through the post-Christmas lull: Bacon & Turkey Sausage Rolls, Meringue Roulade and Leftover Chocolate Assortments Mousse.
Stefanie was also joined by Premier International Beers Chief Dean McGuinness who supplied her with the best non-alcoholic beers on the market as people prepare for the New Year.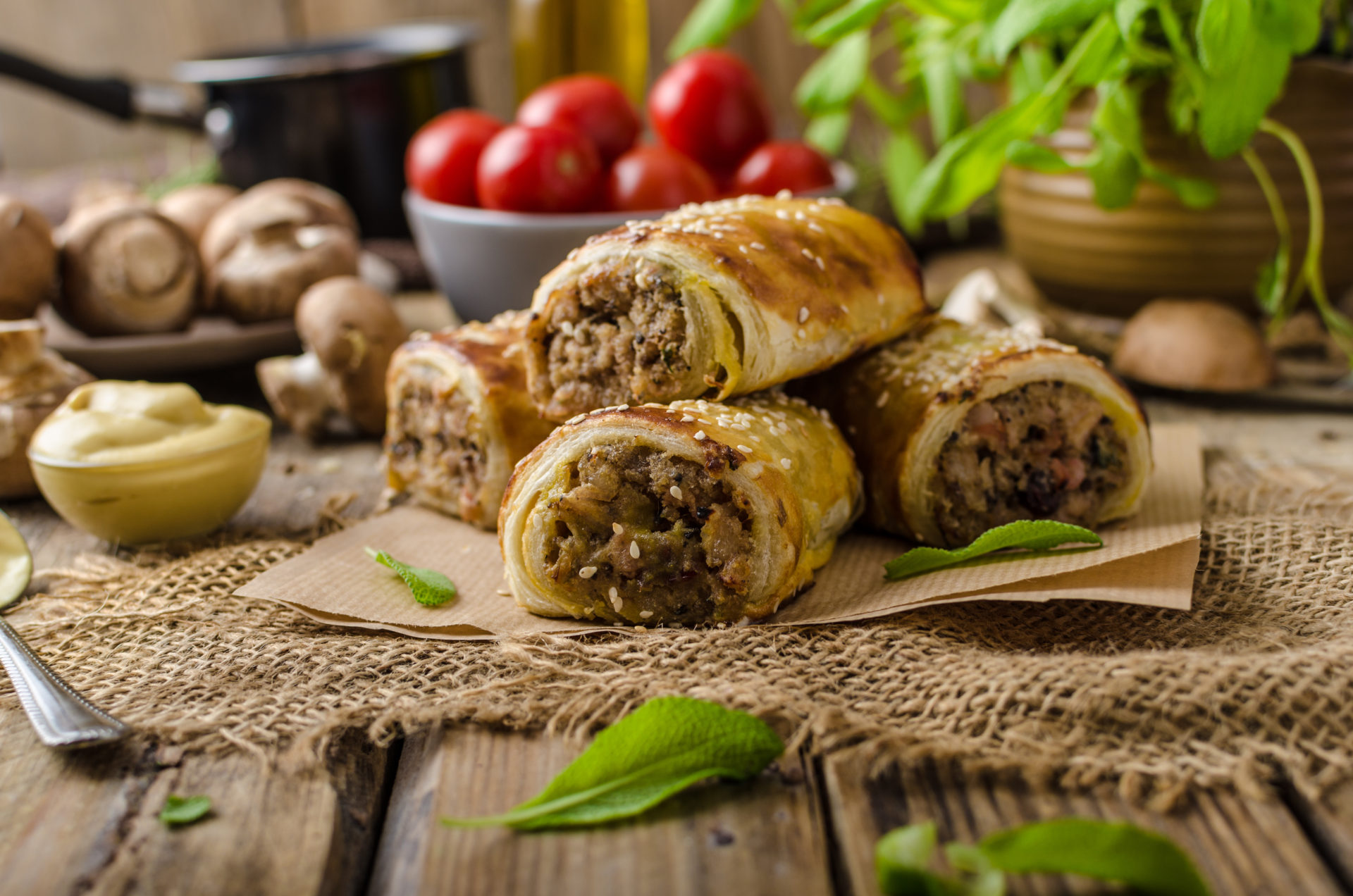 Bacon & Turkey Sausage Rolls
Bacon & Turkey Sausage Rolls 
Ingredients (makes around 10 large portions)
Two tsp cumin seeds
Two tsp fennel seeds
Two tsp juniper berries
One tsp salt
Two tsp ground pepper
200g cooked turkey, finely diced
150 g cooked bacon, thinly sliced
100g sausage meat & bread stuffing (include herbs of choice)
One pack of shop bought puff pastry
One egg, beaten
Three tsp sesame seeds
Cranberry sauce for garnish
Instructions
Preheat oven to 180 degrees, fan assisted
In a non-stick frying pan, dry fry the spices (cumin, fennel, juniper berries).
Add the salt and pepper. Crush with a Mortar & Pestle then allow to cool
Combine the remaining ingredients, then add the spice mix. Then mix really well with your hands (gloves help)
Roll out the puff pastry on a well-floured surface
Using your hands, work the sausage meat into a roll or tube lengthways across the middle of the pastry.
Carefully, roll the tube so that its completely covered with the pastry.
Gently, press together the pastry creating an envelope, of sorts.
Leaving a 2cm overlap, cut the unused pastry. Brush the edges with a little egg wash and pinch the entire length with a fork.
Cut into 10 cm lengths and brush with the remaining egg wash, then sprinkle with sesame seeds. Finally cut a small incision into each of the rolls
Transfer onto a baking tray, lined with parchment
Bake for approx. 30 to 35 mins
Serve with cranberry sauce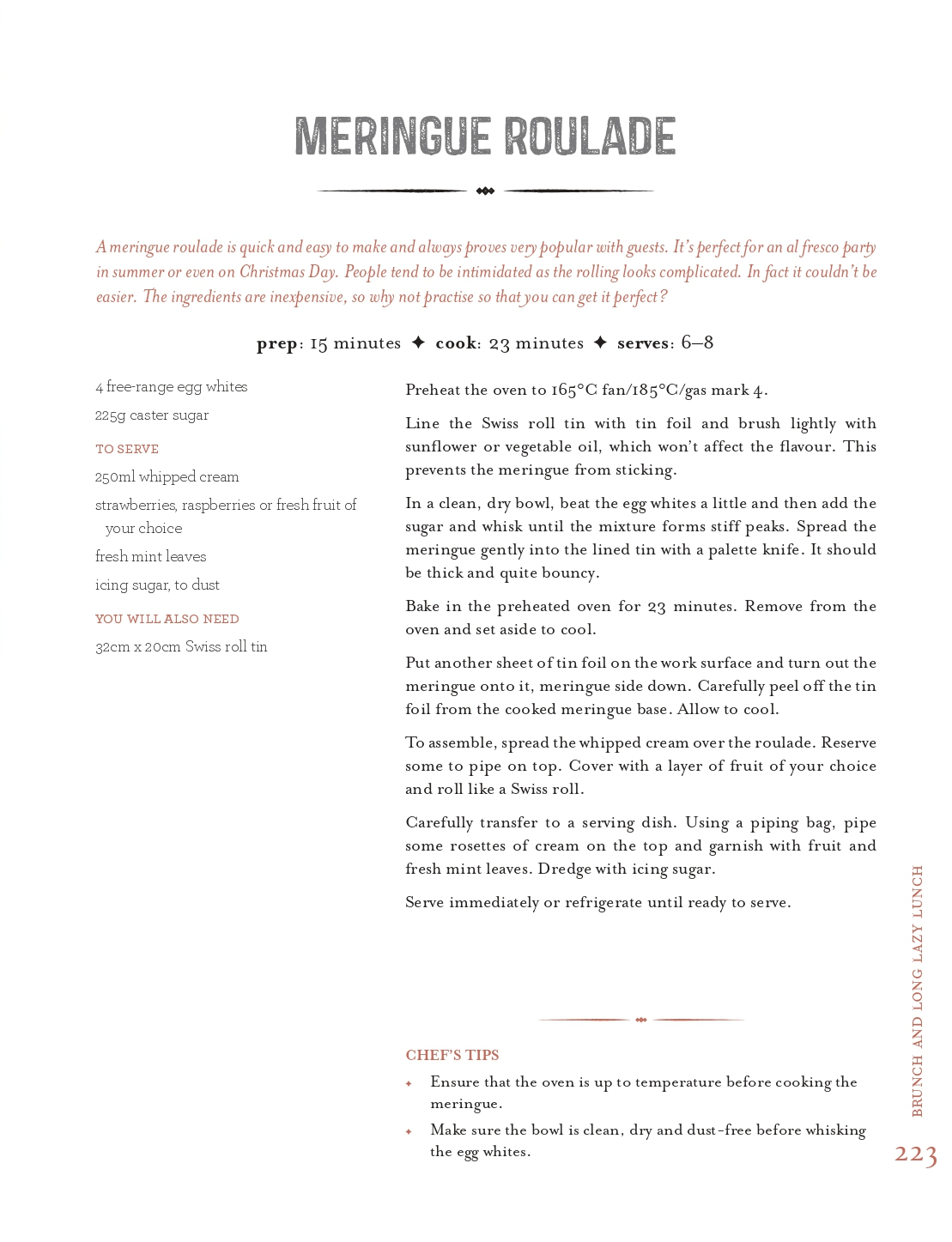 Meringue Roulade recipe. Image: Chef Andrew Rudd.
Leftover Chocolate Assortments Mousse 
Ingredients (makes around 10 portions)
100g Cadbury Crunchie Rocks, 100g Cadbury Dairy Milk Caramel Nibbles
100g salted butter
One tbsp Cointreau Orange Liqueur Triple Sec (optional)
Two tsp vanilla extract
Four large eggs, separated
200ml cream, lightly whipped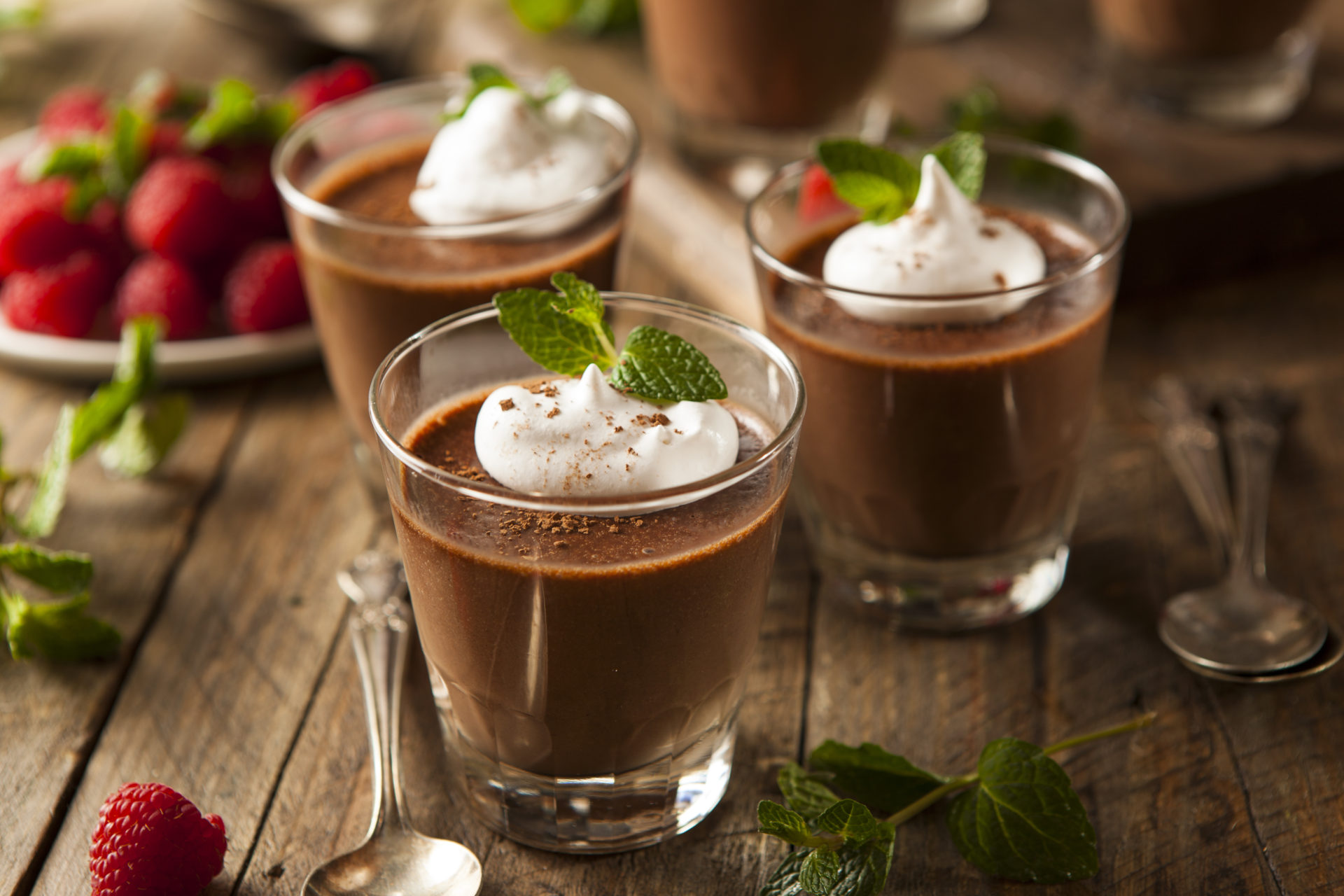 Leftover Chocolate Assortments Mousse
Instructions
Empty the contents of the packs into a small glass bowl.
Place into a saucepan of water and simmer until melted.
Add the butter, liqueur, and vanilla extract.
Beat in the egg yolks and cook for a further two minutes.
Set aside and cool
In a clean dry mixing down, whisk the egg whites into soft stiff peaks.
Fold this into the chocolate and then combine in the whipped cream.
Pour the mix into a good pouring jug, and then dispense into ramakins, glasses, or a decedent serving dish of your choice. To set, place in fridge for a few hours, or overnight
Serve and dust with icing sugar.