RECIPE
Cooking (and eating) French food doesn't have to come at the expense of your wallet!
Published May 26, 2023 12:30PM (EDT)


A portrait of the American chef Julia Child (1912 – 2004) (Bachrach/Getty Images)
As part of our budget eats series, Salon Food previously put together a collection of affordable spring recipes from Giada De Laurentiis, Ina Garten and Martha Stewart. This week, we're turning our attention to the celebrated cooking expert and television personality Julia Child, who is best known for introducing French cuisine to the American public.
Contrary to popular belief, cooking — and enjoying — French foods doesn't have to be an expensive or laborious affair.
Per Julia, be sure to stock up on butter, eggs, garlic, herbes de provence (dried basil, marjoram, oregano, rosemary, thyme and rosemary), flour, cheese, olive oil and vinegar. Yes, we know it's a lengthy list. But it's also one that won't come at the expense of your wallet.
Soon enough, you'll be whipping up French-inspired recipes like a pro and adopting Julia's trademark phrase — "This is Julia Child, Bon appétit!"
---
Want more great food writing and recipes? Subscribe to Salon Food's newsletter, The Bite.
---
From Julia's Vichyssoise to her Spinach and Eggplant Curry, here are five budget recipes from the famed kitchen queen: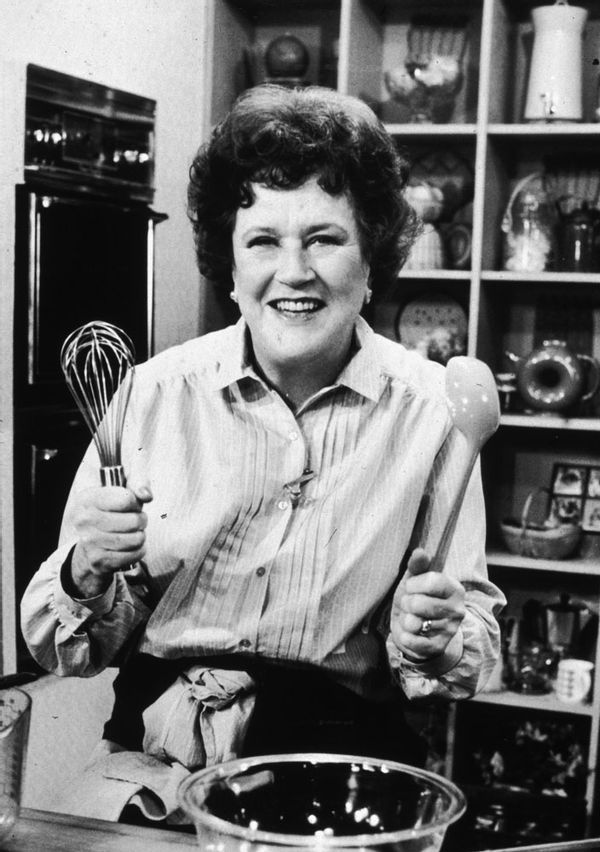 American chef Julia Child stands in front of a countertop, holding a whisk and a ladle by a mixing bowl, possibly on the set of her television series, 'The French Chef'. (New York Times Co./Getty Images)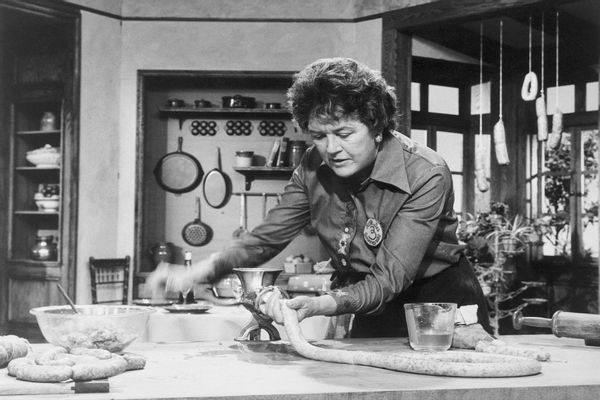 Julia demonstrates the stuffing of sausages. (Getty Images/Bettmann) 
Joy Saha is a staff writer at Salon, covering Culture and Food. She holds a BA in journalism from the University of Maryland, College Park.
MORE FROM Joy Saha
---
---
---